Akhanda is the latest movie starring Nata Simham Nandamuri Balakrishna. This is a hat trick movie directed by Boyapati and starring Balayya. Needless to say, the film was a huge success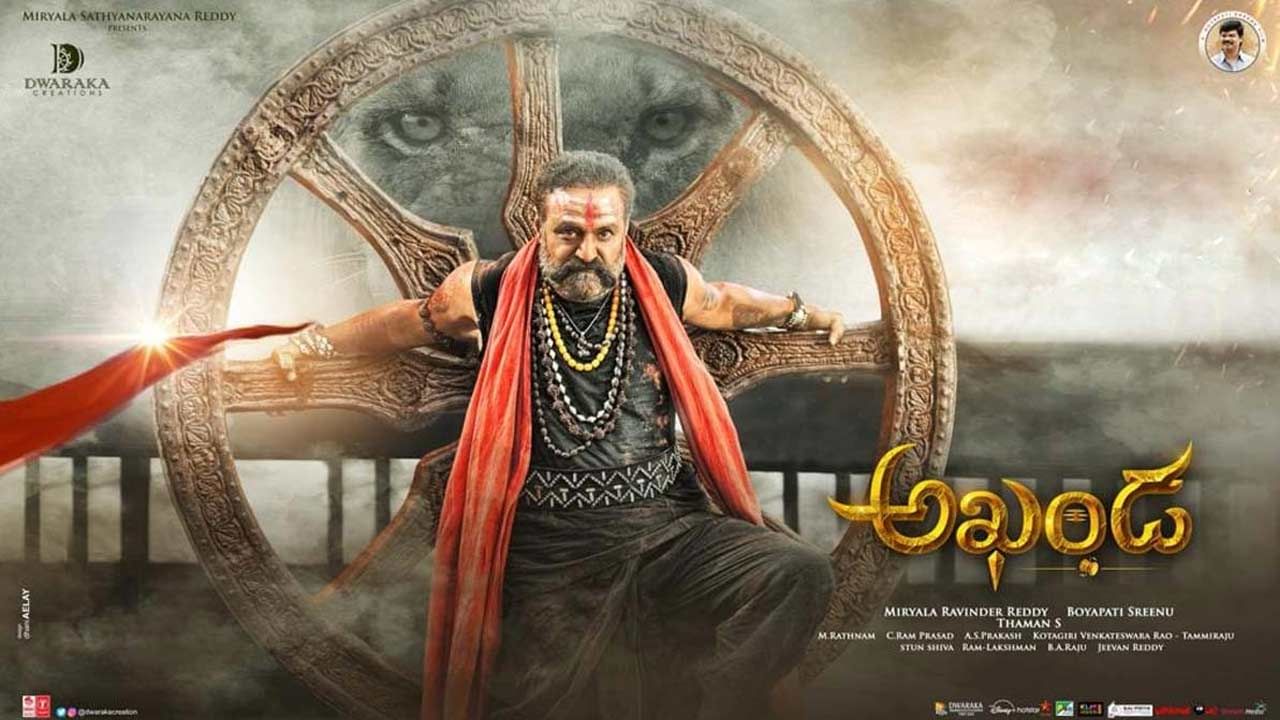 Akhanda
Akhanda: Akhanda is the latest movie starring Nata Simham Nandamuri Balakrishna. This is a hat trick movie directed by Boyapati and starring Balayya. Needless to say, the film was a huge success. For the third time in a row, Boyapati gave a blockbuster hit to Balayya with a powerful story and filled the Nandamuri fans with joy. The release of the movie Akhanda has garnered huge revenue in the area. The film is already running successfully in theaters. Meanwhile, the openings for the film were on a record level as it was the next big release of Corona. The film broke industry records. The film brought a new impetus to the theaters and producers who were at a loss with Corona. Akhanda will be streaming on OTT soon.
The latest movie is ready to complete 50 days. Chitraunit has released a new trailer for the movie. The trailer begins with Boyapati telling the camera and action in his style. This trailer elevates the fight scenes throughout the movie. Balakrishna shows two getups in this trailer. Also, the Akhanda New trailer is full of dialogues with Srikanth Balayya who plays the villain. Pragya Jaiswal played the heroine in this movie. Starred in the full key role. The music provided by Taman was one of the highlights of the film. Take a look at this new trailer.
Read more here:
Balakrishna: Balakrishna responds to AP movie ticket rates controversy .. What do you mean ..
Radhe Shyam: 'Radhe Shyam' director sweet warning to Prabhas fan ..
Ala Vaikuntapuramuloo: Today is very special for Bunny .. Allu Arjun posted a special post thanking the fans.