Archana Gautam: The All India Congress Committee has announced candidates for two of the seven assembly seats in Meerut. Model, Actress Archana Gautam for Hastinapur Assembly seat,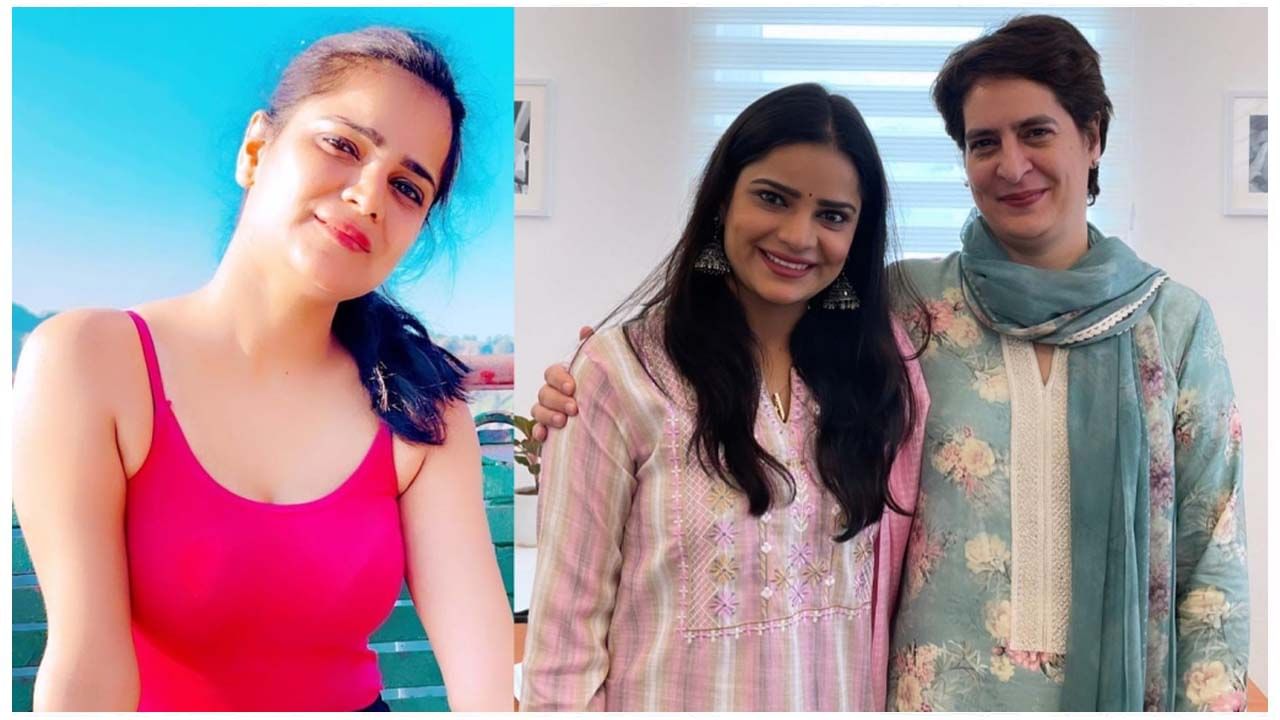 Archana Gautam
Uttar Pradesh Assembly Election 2022: It is learned that the Congress on Thursday announced its candidates for 125 seats in the Uttar Pradesh Assembly elections. As part of this, the All India Congress Committee announced candidates for two of the seven Assembly seats in Meerut. Model and actress Archana Gautam has been selected for the Hastinapur Assembly seat, while Congress leader Dr Babita Singh Gurjar Kithor has been selected for the Assembly seat by Congress General Secretary Priyanka Gandhi. While Babita Singh Gurjar has been active in the party for a long time, Archana Gautam is the new face.
Born in Meerut, UP, Archana Gautam is just 26 years old. The actor has brought a good name in the world. Model and actress Archana Gautam is also famous as a professional bikini girl. Archana wins Miss Bikini India 2018 beauty pageant Archana Gautam completed BJMC from IIMT. She has won many titles including Miss Uttar Pradesh 2014, Miss Cosmo India 2018. She has also acted in several Tamil and South films in Hindi, including The Great Grand Masti and Hasina Parker. She played a strong role in a movie like Junction Varanasi.
Archana Gautam studied Journalism. After completing her studies, she started modeling and acting. Archana was elected Miss UP in 2014. This is her first success in the world of glamor. He joined the Congress in November this year in the presence of Chhattisgarh Chief Minister Bhupesh Baghel. Archana Gautam said that he came into politics after being influenced by the 'Girl Hoon, Lad Sakthi Hoon' campaign by Congress national general secretary Priyanka Vadra.
In 2012, Congress candidate Gopal Kali contested from Hastinapur Assembly seat. At that time the Congress was allied with the RLD. The seat went into the SP account in 2017 due to an alliance. Now, ten years later, Congress has fielded a woman candidate. Meanwhile, Congress candidate Abdul Wahid contested from Kithore Assembly seat in 2007. Due to the alliance in 2012, the seat went to RLD and in 2017 to SP. Fifteen years later, the Congress fielded Archana Gautam as its female candidate.
Uttar Pradesh will go to the polls from February 10. Polling will take place in seven stages. Political parties are now releasing a list of candidates for this. Congress is also preparing a list of candidates. Congress gave tickets to 50 women on the first list. Congress has already announced that it will give priority to women in the distribution of tickets. In this order, Bollywood actress Archana Gautam was given a ticket by the Congress. However, with the ticket being given to Archana Gautam for this seat, the Congress has come under discussion. Archana Gautam thanked Priyanka Gandhi on the occasion.
Read Also… Punjab: RDX commotion in Punjab during elections .. Destructive chemical found in large quantities!