Balakrishna said that it would be good if the film was discussed by all of them together. What happened today is overwhelming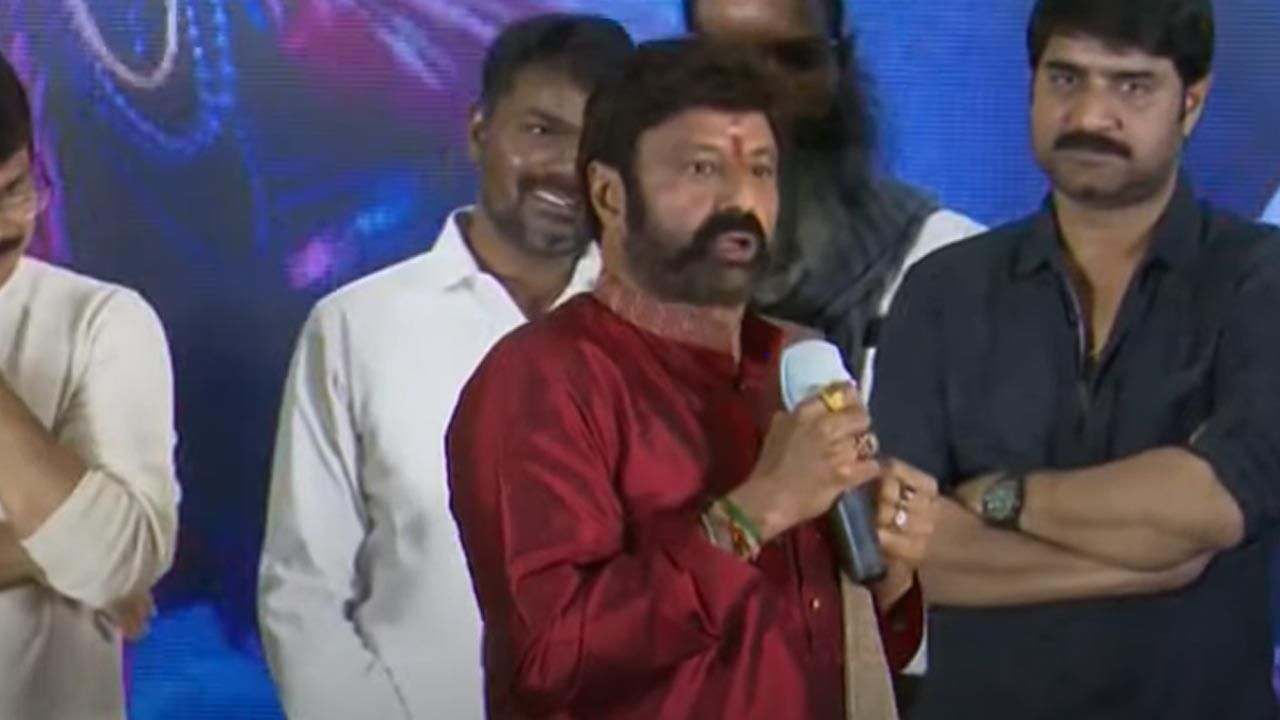 Balakrishna
Balakrishna said that it would be good if the film was discussed by all of them together. Balakrishna responds on ticket rates at Akhanda blockbuster Thankyou Meet today. For the last few days, it is known that there is a controversy over the movie ticket rates between the film industry and the AP government. It is learned that the AP government has recently issued Jivo reducing movie ticket rates. The Tollywood industry has expressed impatience with the government's decision. For the past two years, the film industry has been badly affected by the corona effect. There was an intense war of words between producers, exhibitors and AP ministers over the same issue. It is learned that the government has been asked to reconsider the issue of reducing movie tickets.
It is learned that there was a recent Twitter war between director Ram Gopal Varma and AP Cinematography Minister Perni Nani over the same issue. Besides, Ram Gopal Varma met Minister Perni Nani and talked about reducing movie ticket rates. Recently Nandamuri Natasimham Balakrishna reacted on the movie tickets rates issue. Balakrishna said that it would be good if all the filmmakers discussed this controversy together. Balakrishna reacted on the issue of ticket rates at today's blockbuster Thankyou Meet.
Speaking on the occasion, Balakrishna said, "It would be good if everyone would come to a decision and negotiate on movie ticket rates." The argument here is whether to increase or decrease ticket rates ..? However, this is not my only opinion. The government should bring the entire industry together. It has also become a necessity today. That is why it may be appropriate for rates to be available. But one has to wonder whether this is right in this pandemic situation. It's also a revenue for the government. They may also have doubts about whether people will come to the theaters.
Also in line with the atrocities taking place in the AP on Hindu temples, the dialogues you have mentioned in Akhanda .. come demolish the temples .. "When asked .. Balayya said that these dialogues were written close to reality. Even now we are a state without even a capital .. This movie also provoked an idea in them .. He said that the dialogues were put in line with what is happening in our country & our state.
Also Read: Hero Siddharth: The only joke I made on Saina was that she was a great player .. Hero Siddharth who publicly apologized ..
Anupama Parameswaran: Entamma Anupama did this .. Fans comments with a heavy heart ..
Ravi Teja's Ravanasura: Akkineni young hero in the field for Ravi Teja movie .. New look is not normal ..