Balakrishna: Hindupuram MLA Balakrishna called on Telangana state health minister Tanniru Harish Rao. However, Balakrishna is not an actor or a political leader …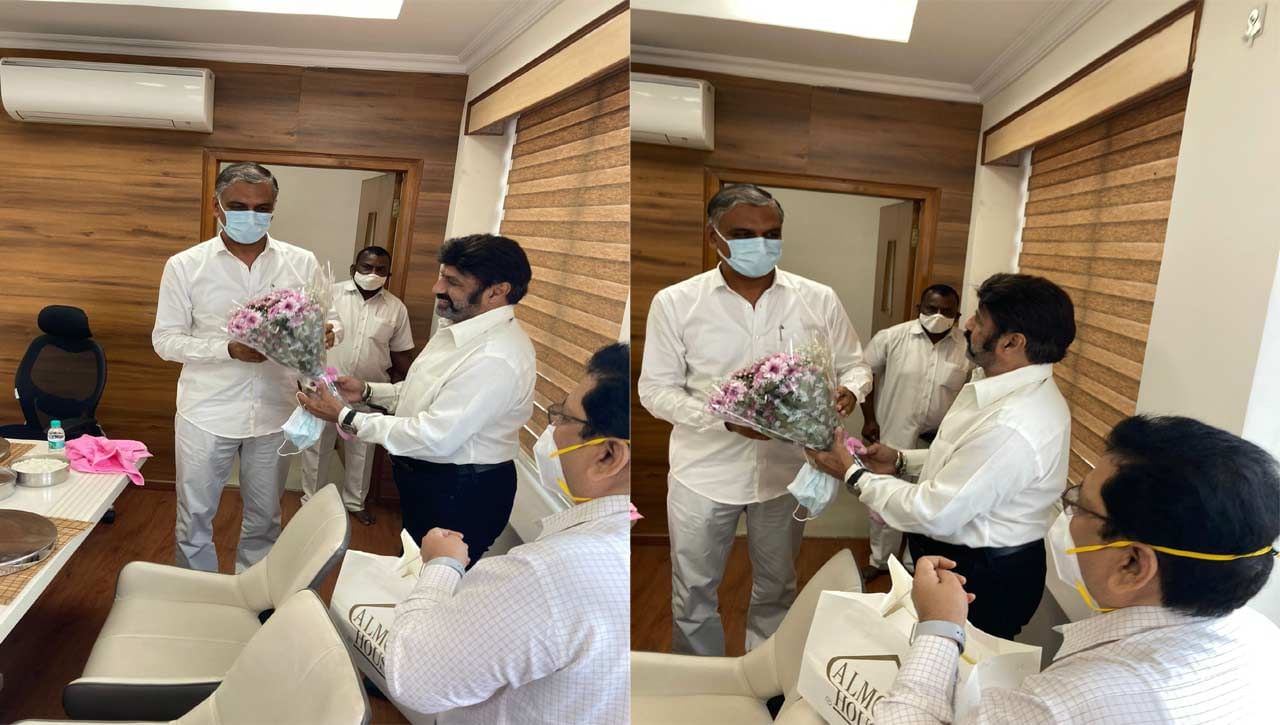 Balakrishna: Telangana state health minister Tanniru Harish Rao was called by actor and Hindupuram MLA Balakrishna. However, Balakrishna met with the minister in his capacity as chairman of the Indo-American Cancer Hospital and Research Institute.
As part of the meeting .. Balakrishna discussed various issues. Balakrishna Harish Rao explained the services provided by the Cancer Hospital and the activities of the organization. Similarly, Minister Balakrishna brought to the notice of the Minister a number of issues related to the development of the hospital. He appealed to the government to provide adequate support to the hospital. Minister Harish Rao responded positively to Balakrishna's request. It is a known fact that Basavatarakam Hospital has been set up in Hyderabad in a bid to provide advanced treatment to cancer patients.
Balakrishna set up this hospital under the name of Thali Basavitarakam to make treatment available especially to the poor. Balakrishna is currently the chairman of the hospital. It is a known fact that every year Balakrishna celebrates his birthday in Basavatarakam.
Also Read: E-Passports: Good news for those who travel abroad frequently .. e-Passport soon ..
Sundari tied the boy with his eyes
Mutual Funds: New Debt Index Fund in Mutual Funds. Start with 5000 ..