Bangaraju is the latest movie starring King Nagarjuna. Directed by Kalyan Krishna, the film will be presented to the audience as a wallpaper gift.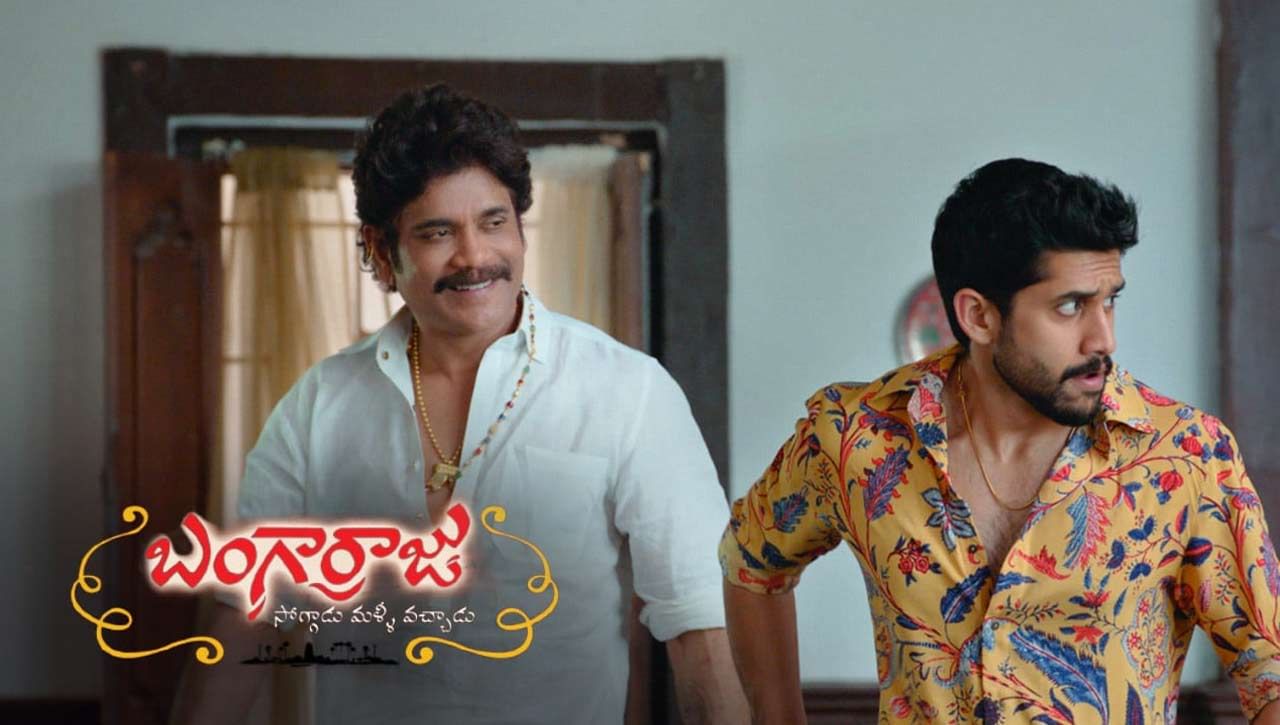 Bangarraju: The latest movie starring King Nagarjuna is Bangarraju. Directed by Kalyan Krishna, the film will be presented to the audience as a wallpaper gift. The film opens as a sequel to the previous film Soggade Chinni Nayana. It is known that Akkineni young hero Nagachaitanya is also acting in this movie. Also Kritishetti is acting as a partner to Chaitanya .. Ramyakrishna is noticing opposite Nag. The songs, posters and teaser of the film, which has already been released, impressed the audience immensely. Needless to say, Soggade Chinninayana, which was shot in a rural setting, was a huge success. Now that Bangaraju's movie is coming as a sequel to it, the audience has high expectations on this movie. The movie will be released on January 14, just as the movie unit has been saying since the beginning that the movie will be released as a wallpaper gift.
The trailer for the movie has just been released. The trailer begins with the introduction of Bangarraju's character who flirts with girls, saying 'he cuts the massacre with his eyes'. Chaitanya appeared in the role of a basket weaver for the girls who appeared longer. It is learned that Nagarjuna and Ramyakrishna will be seen as two souls in the film. It is known that the golden king came to earth to solve the problem that befell his grandson. Also Krithisetti entertained as Nagalakshi who thinks that there is no educated girl who is smarter than herself. However, Chinna Bangarraju, who is teasing Nagalakshi that there is no such thing as a dull-witted grandmother in this town, finally fell in love with her. All these are shown in the trailer. Nagababu – Chalapathi Rao – Rao Ramesh – Brahmaji – Vennela Kishore – Jhansi – Praveen etc. played other roles in this.
Read more here:
Pushpa: Allu Arjun really impressed .. Tamil star hero Karthi interesting comments on Pushpa movie ..
Epidemic that will not leave movie stars .. Movie stars who are suffering from corona in a row .. Fans in anxiety
Viral Photo: The little girl in this photo made her Tollywood entry with a cult movie .. Does anyone remember ..?