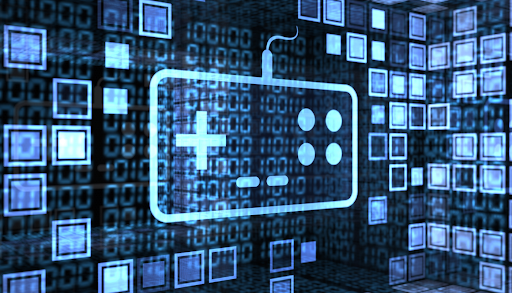 Blockchain gaming studio Blue Monster Games will acquire an independent game developer Citadel Studiosthe company has said in an announcement, in a move that will advance the construction of games on Web3.
The team at Citadel Studios, which was behind the popular Legends of Aria, a 2019 sandbox MMORPG game, will be joining Blue Monster Games in bringing a renowned game studio to Web3.
Web 3 is the next step of the Internet. It hopes to be more decentralized and give power back to content creators. But it is currently in development.
This agreement, once finalized, hopes to "metaversify" AAA games with NFT and token currencies based on internal currencies.
Realms of Ethernity, developed by Blue Monster Games, will be the game where the revolutionary idea arises. The MMO metaverse game allows players to purchase parcels of land to eventually build territory and defend themselves.
Elements of the metaverse will be incorporated into existing games by Citadel and then eventually added to the Realms of Ethernity world to grow the metaverse.
"We will bring elements of the metaverse to their existing games, which will then become a complete part of the Realms of Ethernity metaverse," said Joseph Rubin, co-founder of Blue Monster Games.

"Realms of Ethernity is not just a normal metaverse game, it will be the metaverse that will take the gaming world by storm," he added.
The acquisition means Blue Monster games will have full access to Citadel's Shards Engine, a high-performance 3D engine for MMORPGs. Developers will also be able to program plugins and mods for any Shards-based game using the Lua programming language.
Citadel founder Derek Brinkmann will join Blue Monster as CTO, the announcement added.
"We are excited to join forces with Blue Monster Games to create the next generation of online games within the BMG multiverse," he said. "I founded Citadel Studios to allow players to create stories in authentic and living virtual worlds.

"During these 8 years, we made history by bringing an original sandbox MMORPG to players and forging unforgettable memories and relationships with our players. I am excited to join Blue Monster Games and take this technology to the next level to bring living, breathing worlds into the metaverse. "
Disclaimer: This article is provided for informational purposes only. It is not offered or intended to be used as legal, tax, investment, financial or other advice.

Source: https://cryptodaily.co.uk/2021/12/blockchain-gaming-studio-blue-monster-games-acquires-citadel-studios-in-web3-move-that-will-grow-metaverse