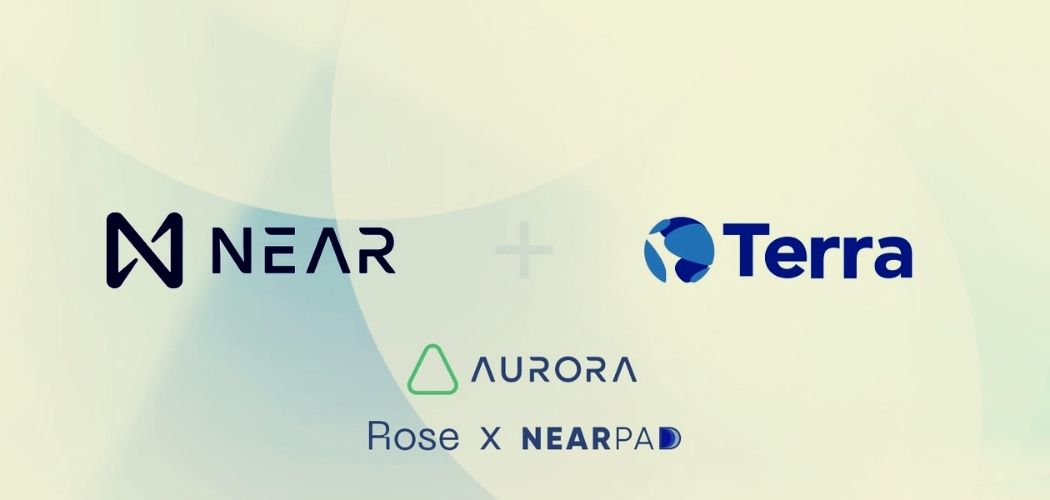 NEAR Protocol has announced that Terra will integrate its UST stablecoin into NEAR and Aurora. The news of the integration caused the value of NEAR tokens to rise more than 30% to $ 12.73.
The integration sees Terra's UST Stablecoins as supported by the high-speed NEAR network and was made possible by an announced partnership between major protocols DeFi, Rose, and NearPad.
Partnership details
The partnership between NearPad, Rose and Terra will see the availability of the UST token for new ecosystems in NEAR and Aurora. Users can also use Allbridge to connect assets directly from Terra to Aurora. Alternatively, they can also use other compatible chains.
NearPad and Rose will also offer incentivized opportunities, allowing users to deposit UST liquidity on the protocols. The NEAR and Aurora communities can then access this liquidity.
Speaking about integration, NearPad and Rose founder Aiden Knox stated:
"Partnering with Terra to bring UST to our community will be a great step toward growing the Near and Aurora ecosystem. "I am excited to be working closely with the Terra team to not only bring UST to NearPad and Rose, but also for the deeper integrations and collaborative projects that this partnership enables."
A composable future of multiple chains
The expansion from UST to NEAR will allow users to access a number of benefits that the protocols built using NEAR technology. Users will also have unrestricted access to some of the most popular assets on NEAR. In essence, UST at NEAR highlights the importance of a composable, multi-chain future. NEAR Co-Founder Illia Polosukhin commented:
"NEAR has been created to offer simplicity, security and scalability. Stablecoins like UST provide a simple interface for storing value and interacting with applications that need to use a stable unit of account. Connecting the NEAR and Terra ecosystems through Allbridge enables applications like Rose and NearPad to offer new ways to use stablecoins in both communities. "
Terra's Head of Business Development Jeff Kuan also spoke about the excitement of working with NEAR, stating:
"We are excited about the NEAR ecosystem and look forward to continuing UST's cross-chain expansion through NearPad and Rose. Working with strong teams like theirs, we will see UST more deeply integrated into the global DeFi ecosystem. "
NEAR Token sees a significant jump
Meanwhile, the news of the integration has brought a significant jump in the value of NEAR tokens, which have seen a jump of more than 33% since the integration, with NEAR trading at $ 12.73 at the time of writing. . Before the announcement, NEAR tokens were trading at around $ 8.6 before breaking above resistance levels on Wednesday morning. NEAR has seen a flurry of activity lately and recently announced a $ 800 million funding initiative designed to drive the growth of its ecosystem.
Disclaimer: This article is provided for informational purposes only. It is not offered or intended to be used as legal, tax, investment, financial or other advice..

Source: https://cryptodaily.co.uk/2021/12/near-to-support-ust-stablecoin-after-terra-partnership