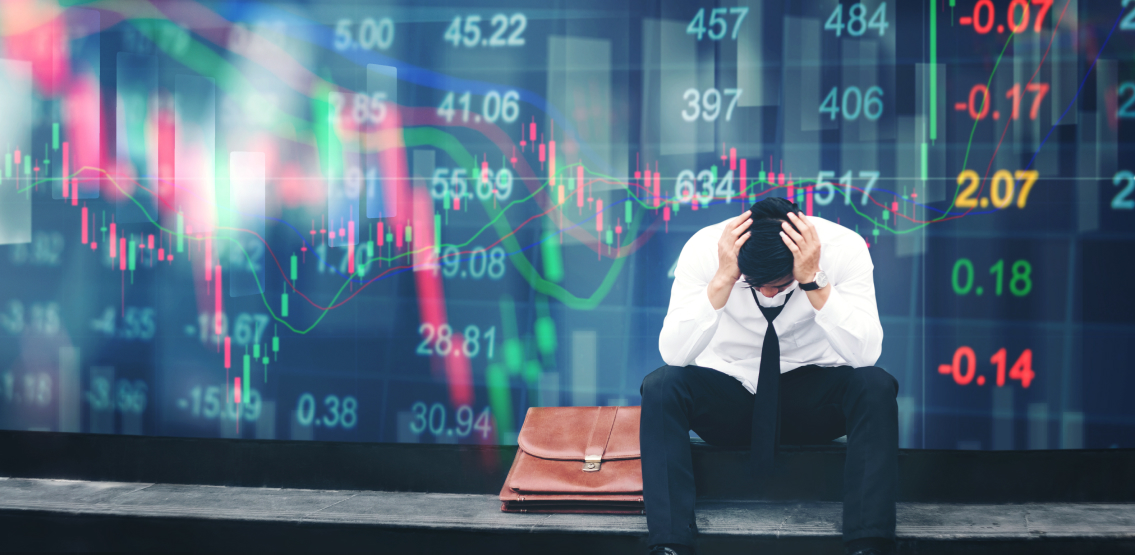 Former UK Chancellor of the Exchequer Lord Hammond says investing in cryptocurrencies "is certainly not suitable for retail investors." With cryptocurrencies making such huge profits and the fiat monetary system on the brink, are the big boys in the traditional financial system really that keen on protecting the retail investor?
The average retail investor simply does not have the sense or knowledge to make sound financial decisions and therefore it is up to our leaders in the financial industry to recommend that they be barred from entering such a potentially dangerous sector.
It can certainly be argued that the cryptocurrency playing field is a place where an uneducated investor can lose much of his wealth, if not all, if he makes a bad decision.
For those who don't have a few years of trading knowledge behind them, those potentially bad decisions include the likes of entering a trade with high leverage, trading in smaller time frames, and using the various trading instruments without fully understanding them.
When the cryptocurrency market heats up, many retail investors flock to try to take advantage of the incredible returns that can be made by also utilizing the leverage of up to 100% offered on some exchanges.
Of course, even seasoned traders use leverage with a high degree of caution, making sure to protect their positions with tight stop losses, etc. positions, possibly never to re-enter the market.
Many crypto exchanges are now greatly reducing the amount of leverage investors can use, and this is a step in the right direction. However, retail investors have the right to enter the cryptocurrency market, and those who average their investments in strong fundamental crypto such as Bitcoin, Ethereum, and some of the others, are doing extremely well.
It is as rare as a blue moon that the average retail investor can enter an industry as fledgling and promising as crypto. Being there before Wall Street is also almost unheard of.
In the traditional financial sector, almost all avenues to generate large amounts of wealth are practically closed to the retail investor. All the options on offer have brokers who charge high fees, and anything that seems remotely profitable is generally considered to be only available to 'accredited' investors – that is, a playground only for the already wealthy.
Lord Hammond said the following to the British newspaper The Mail in a recent conversation:
"It is almost certainly not suitable for retail investors as a conventional investment category. I know many people who have little exposure to crypto assets, but what they have written off is money. It's gambling money. I think people should be extremely cautious. Many consider them closer to games than serious investments. "
For such a respected figure to try to alienate retail investors from cryptocurrencies and actually call their investments "game money" seems to be quite overbearing. Did Lord Hammond ever go to such lengths to warn retailers about the stock market and other traditional investments?
Yes, there are pitfalls and pitfalls in any type of investing, be it cryptocurrency or any other asset, but don't assume that retail investors are all like children, so extremely wealthy parents will tell you what they can and can't do. .
Whether Lord Hammond admits it or knows it, we are all on the brink of one of the most devastating upheavals in financial history. What the retail investor does now will be absolutely crucial to their financial survival. Everyone should be entitled to this opportunity: the average retail investor, as well as Wall Street.
Disclaimer: This article is provided for informational purposes only. It is not offered or intended to be used as legal, tax, investment, financial or other advice..

Source: https://cryptodaily.co.uk/2021/12/crypto-not-suitable-for-retail-investors