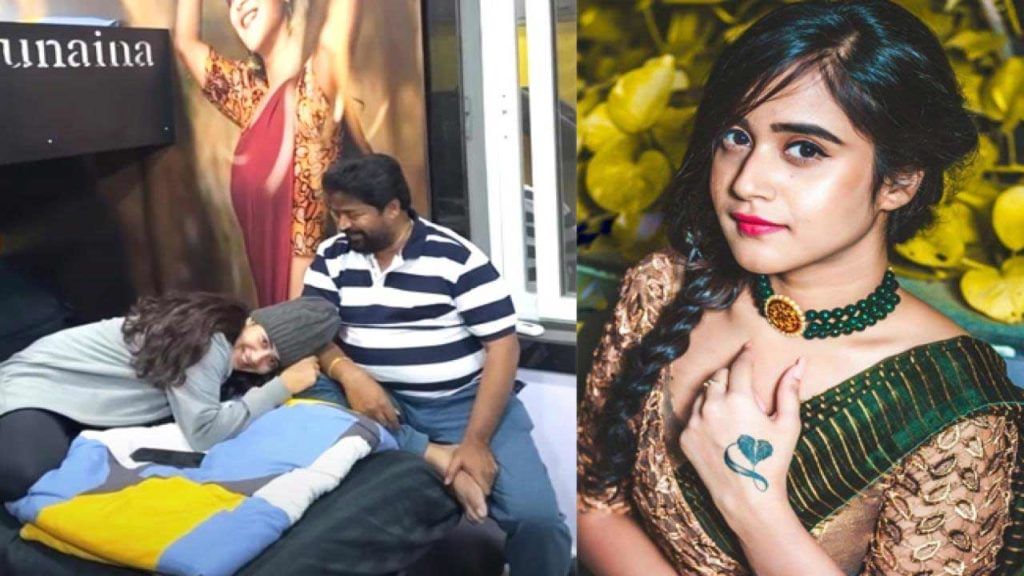 YouTube Stars Deepti Sunayana-Shanmukhla breakup story is still a hot topic on social media. Many people still can not believe that this couple, who are very close and nice to look at, unexpectedly broke up. Even on the Bigg Boss show, Sunyana, who had been supporting Shannu till the end, broke up with him immediately after the show and gave him a shock. The two parted ways and said goodbye to a 5 year relationship. Deepti, on the other hand, is trying hundreds of times to forget that bitter experience after her breakup with Shannu. Social media is being chosen as the platform for this. Live with fans and netizens.
I will win with my father's love ..
Deepti recently shared a video with her father. In it she was having fun with her father and splashing smiles. Afterwards sharing this video on social media .. 'She is not alone. Behind her is the most powerful force. The same fatherly love. I will overcome the most difficult situations in life with the love of a father, 'said Deepti. This video has gone viral right now. Netizens are pouring in comments saying 'cute video', 'daddy' little princess'.
View this post on Instagram
Also read:
Coronavirus: No need to worry about omicran .. It can be cured with regular home treatment: South African Medical Association Chairperson
Delhi: A prisoner who swallowed a mobile phone after seeing the jail authorities .. and then what happened ..
Annachelle 580 km trek to see Ayyappaswamy .. People are amazed at the devotion of children ..