Bangaraju is the latest film starring Akkineni Nagarjuna in the lead role. In this, Ramyakrishna is acting opposite Nagarjuna ..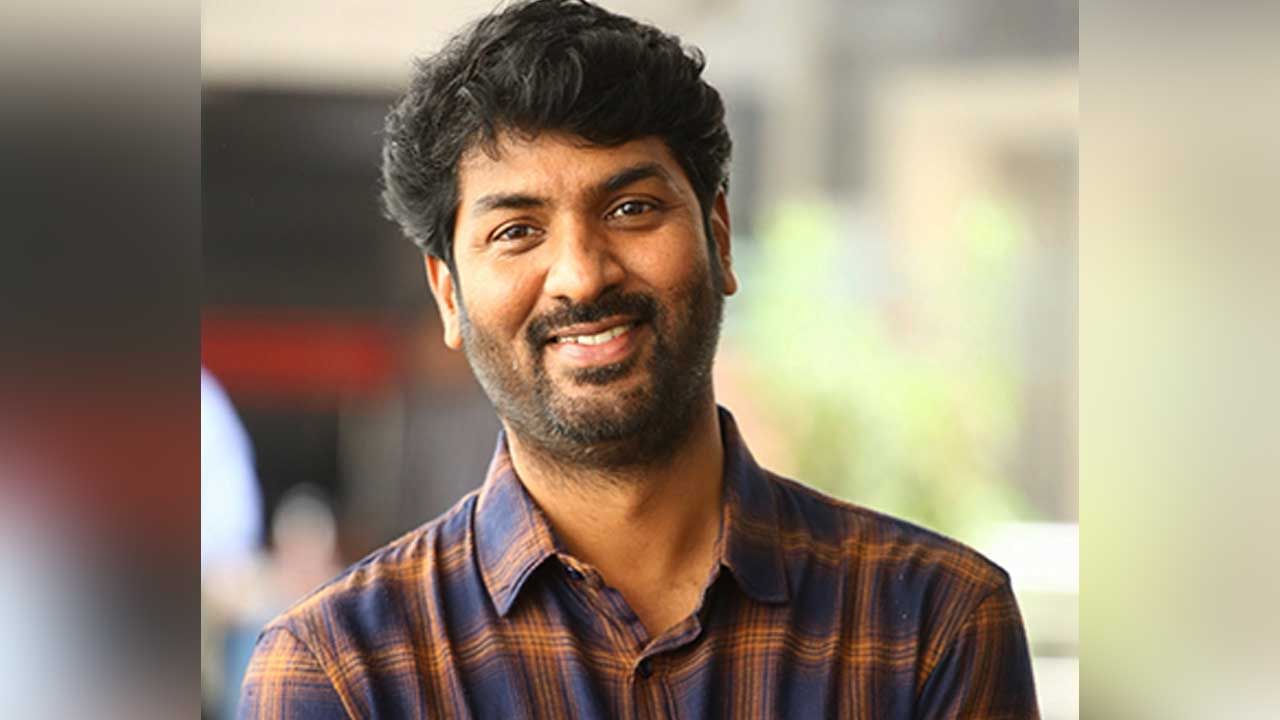 Kalyan Krishna
Bangaraju is the latest film starring Akkineni Nagarjuna in the lead role. Ramyakrishna plays Nagarjuna's partner while Yuvasamrat Nagachaitanya and Kriti Shetty play key roles. The film is being co-produced by Annapurna Studios Pvt. Ltd. and Zee Studios. The movie is expected to be a sequel to the previous movie Soggade Chinni Nayana. Director Kalyan Krishna says the sequel is not a prequel. Director Kalyan Krishna slammed the media on Saturday as part of the film's film promotions.
Director Kalyan Krishna said .. I first narrated Soggade story to Nagarjuna in 2014 .. Soggade was released in 2016. On that day, Bangaraju decided to make a movie. Nagarjuna Gare produced a film with dynamism in the middle. There was a rapo between us even from the beginning. He has always been supportive of me in everything. There is an understanding between the two of us. He understands what I mean. I understand what he wants to say. There is no communication gap between us. The sleek little guy line is not mine. That is the point of Ram Mohan Gary. A different director was thought of earlier. I heard a story from Nagarjuna for another movie. But that story came to me. I sat on that story for about fifteen days. After that I told the story to Nagarjuna Gari. The same thing happened in the first narration.
On the day of the release of Soggade Chinni Nayana, we wanted to make Bangaraju a movie. But Nagarjuna said to make a film before Chaitanya. But already Naga Chaitanya is with Savyasachi and Shailaja Reddy's son – in – law. In that gap I did a floor ticket movie. The movie is still late due to Corona. Bangarraju is coming as a sequel to the movie Soggade. Not prequel. It takes five hours to watch two movies together. Where Soggade ends .. Bangarraju starts there.
Generation is different but there is no difference in the role of Bangaraju. Bangaru appears as Chaitu as his grandson. What is the role of the big gold king .. The role of the small gold king is the same. I thought of a movie with a love story that takes place in three stages in life. I thought Naga Chaitanya in the role of Young and Nagarjuna in the rest of the role. That's the story though. I do not know when.
Getting the film ready on time seemed like a big challenge. Everyone compares it to a sleazy little guy movie unlike any other movie .. VFX‌ is also a lot more. So had to run over time. We started with Sankranthi Target to launch the movie. We thought of wallpapers from the front. But the date has not been fixed.
The whole team worked together. Everyone is in the same sink. That's why we made it easy. Miss Understanding did not come anywhere. Monne became censored. Comes UA certified with Zero Cuts‌. The film is said to be a festival. Neither should be reduced .. That is why the script took so long. Initially some people wrote that Naga Chaitanyadi is a guest character. The two characters are identical. Every emotion is the same for both heroes.
If the song is fun, Nagarjuna will enjoy it to the fullest. In it the song was sung over the eyes. In which a song was sung on Kabaddi. Whoever sings this song will enjoy it. But he enjoys singing even more. That is why we sang with Nagarjuna Gari. Not for sentiment. The sequel to Bangaraju with Akhil is difficult. I should be satisfied with who wrote the story before. After that they should be commended. If an exit point is found. But so far no such idea though.
Music is the main strength of this film. There have been three songs so far. Three more songs are coming. Everything is unique. How good is the audio .. is also good in terms of making. RR is awesome. The waters returned to Mackay Cantt. There is a musical event on January 9th. We will release the songs in it. Nativity should be .. We thought of Bangarraju Getup with the idea that it should be a grade. If you wear a suit and boots, not everyone outside will follow. That's why we put the partition to make it look simple for everyone.
The film has five action sequences. Four of them were composed by Ram Laxman Masters. The other was done by RK. The two heroes in the action sequence are identical. Kriti Shetty appears in the role of an innocent girl who thinks she is very intelligent. Stay in the Village. She studied BTech and acted in a role where she thought intelligent girls like her were not in town. Ramyakrishna's character will continue as in the movie Soggade Chinni Nayana.
Every director wants to do all kinds of movies. My next film will not be in this genre. No matter what movie is made, there must be emotion. The movie will be a hit if the emotion is connected. Even a comedy movie should have an emotional touch. Even though there is comedy in EVV Gary's movies, there is emotion. There will be a movie with Gnanavel Raja Gari. The story, the hero is yet to be decided. Depending on the hero it may be a bilingual film. But I will make a film that will focus on the Telugu audience. I have no pan Indian ideas. I'm currently focusing on yours in the movies. Not thinking about web series.
Also Read: Bangarraju: 'Bangaru' lyrical video release .. Naga Chaitanya and Kriti Jodi ..!
RameshBabu Passed Away: His death is a great loss to us .. Funeral with Kovid rules: Ghattamaneni family
Ramesh Babu: Superstar Mahesh Babu's tragedy at home .. his brother's eyelid ..!