Kiren Rijiju on Siddharth: Many on actor Siddharth's obscene tweet on badminton star Saina Nehwal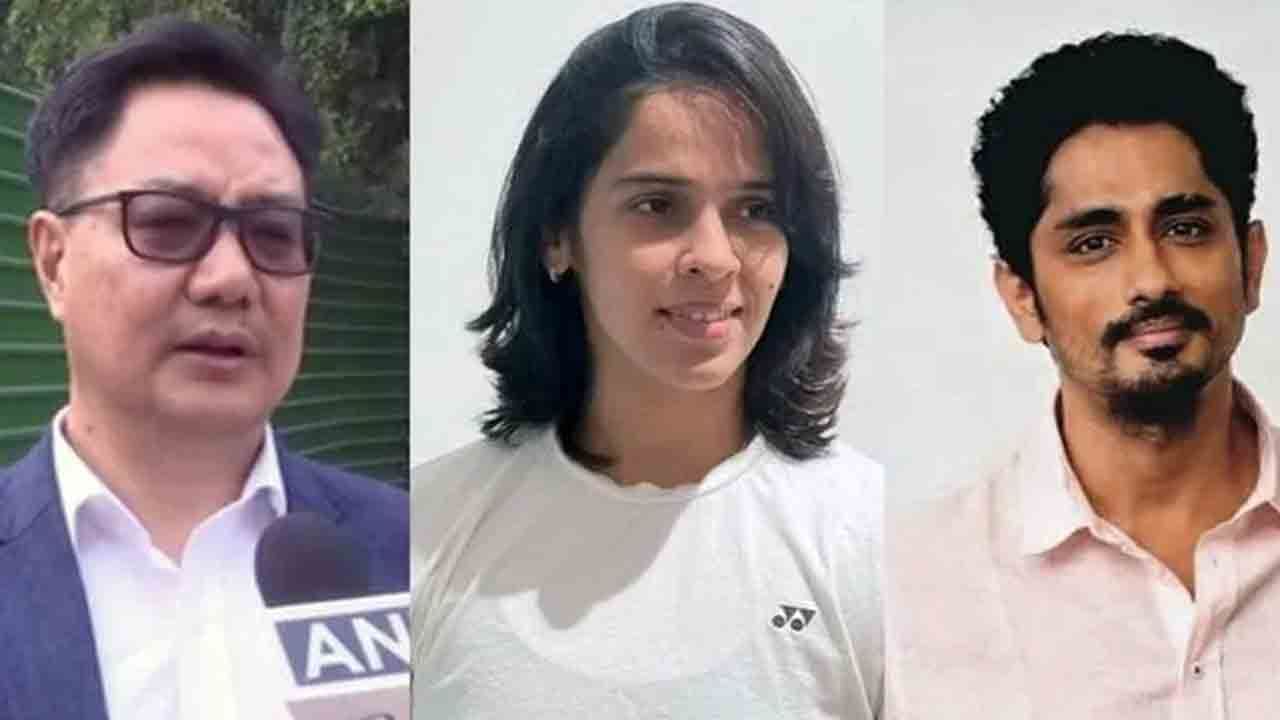 Kiren Rijiju
Kiren Rijiju on Siddharth: Many are angry over actor Siddharth's obscene tweet on badminton star Saina Nehwal. The National Commission for Women has demanded that Siddharth's tweet be deleted and action be taken against him. Saina Nehwal has expressed concern over security breaches by Prime Minister Narendra Modi in Punjab. The Prime Minister had to wait for 20 minutes on the convoy flyover due to protests on the convoy route, he said in a tweet. The prime minister has said no country is safe if security is compromised. Actor Siddharth responded to this. "Subtle Cock Champion of the World… God thanks .. God of India protectors should be ashamed of folding their arms," ​​Siddharth said. This tweet later became controversial. Many celebrities are angry with Siddharth. However, Union Justice Minister Kiran Rijiju condemned Siddharth's tweet. He asserted that his confession had been obtained through torture, and that his confession had been obtained through torture.
Rijiju commented that the whole of India is proud of Nehwal's outstanding contribution in making India a sporting power. "She is not just an Olympic medalist but a staunch patriot. Commenting cheaply on such an iconic personality describes a person's vile mentality, "Kiran Rijiju wrote on Twitter.
India is proud of NSaina for her outstanding contributions in making India a sporting powerhouse. She is a steadfast patriot besides being an Olympic medalist 🇮🇳 Making a cheap comment on such an icon personality depics a person's ignoble mentality. https://t.co/L4yV3xdRuh

– Kiren Rijiju (ireKirenRijiju) January 11, 2022
However .. Siddharth responded to this tweet with severe criticism on social media. Siddharth defended his remarks by saying that he did not make comments disrespectful to Saina Nehwal. However, many on the social media platform are angry over Siddharth's tweet.
Also Read:
Assembly Elections 2022: 5 state elections to decide the future of Rajasthan politicians ..?
UP Assembly Elections: BJP's key meeting in Delhi today .. Exercise on the first list of UP candidates!