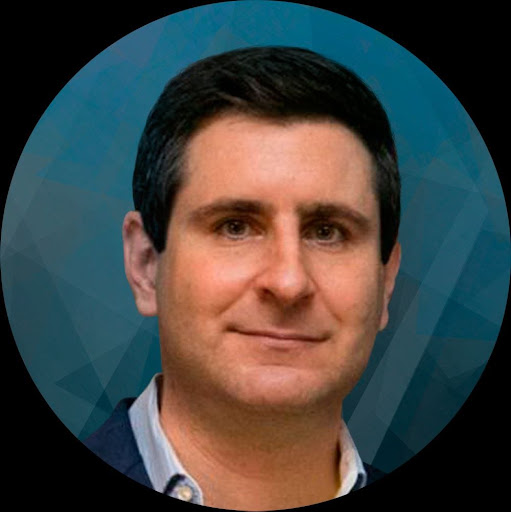 Of all the infrastructure that supports the cryptocurrency ecosystem, one of the most critical is the wallet. Responsible for storing and transferring cryptocurrencies, wallets have historically been one of the weakest links in the crypto ecosystem due to the difficulty of setting them up, the possibility of forgetting secret keys, and the possibility of being hacked by nefarious actors.
We sat down with CEO Matthew Ainscow to understand how Avarta is overcoming many of these challenges with its single wallet solution and preparing wallets for increased functionality and utility within the crypto ecosystem, in particular decentralized finance (DeFi). Avarta, a multi-factor authentication biometric wallet provider, is designed to overcome many hurdles that hinder wider adoption while at the same time focusing on the fundamental element of trust for blockchain-based services.
What exactly is Avarta and how does it differ from other blockchain wallet providers?
Avarta brings the world's first complete multi-chain, multi-factor authentication ecosystem with biometric technology, where each user can have access to biometrically enabled transactions on Web 3.0 and their own distinctive trust scoring system. Our goal is to build a biometric-centric ecosystem to enhance the user experience and promote critical blockchain growth.
There is no solution that can extract data from different accounts if the user does not declare ownership of these separate accounts. Avarta can do this while providing complete anonymity to the end user in a scheme similar to zero knowledge proofs. The non-custodial signature test allows us to verify ownership without knowing what the private key is.
What was the initial vision behind the Avarta ecosystem? Now that a product has been launched, do you see that this vision is changing?
Since our inception in March 2021, we have been growing more and more. We are able to transact on the testnet across multiple chains and have successfully partnered with strong VCs and KOLs to grow the project.
Moving forward, we are very close to key partnerships with strong names in the blockchain world to build our foundation around the Avarta Trust Score and the multi-chain wallet. These names include top-tier exchanges and partners who can offer us solutions in addition to what we have. Ultimately, our partnerships and accomplishments serve the needs of the community.
Is Avarta designed more for consumer purposes or corporate and institutional users with a much broader set of information security requirements?
Avarta is robust enough to fit the use case for both consumer and corporate users.
Avarta gives consumers the ability to protect their wallets and transactions using biometric data.
and multi-factor authentication across multiple chains.

Consumers can be confident when conducting peer-to-peer transactions using the other party's trust score without requiring the identity of the other party or compromising the privacy of the other party.
Businesses can also take advantage of the Trust Score to give them a level of confidence to underwrite the risk of loans or customer transactions without the need for intrusive details or time-consuming background checks.
Multi-chain wallets have been known to have security flaws in the past, so how does Avarta overcome or mitigate this rather serious risk factor?
In terms of access control, we have active and passive authentication that prevents unauthorized use of your device. Our active authentication includes dynamic PINs and facial biometrics, which are resistant to spoofing or bot attacks. To put it in context, our facial recognition authenticates who you are, while our dynamic PIN authenticates what you know. That way, we are resistant to extreme cases like stolen cufflinks or PINs. Our passive authentication includes geo-location fraud detection and SIM card delta monitoring, allowing us to anticipate potential malicious attacks even before they begin.
The Avarta wallet will undergo penetration testing and audits prior to each public launch. Only when all identified vulnerabilities have been sufficiently addressed will we launch the product.
Can you tell us a bit more about decentralized IDs and how they play a role in Avarta's solution?
Decentralized identity has had many definitions. The way we define decentralized identity is slightly different.
In the many DLT networks that exist today, it is common for people to have multiple accounts on each DLT network and even multiple accounts on different DLT networks. Each of these individual accounts is a representation of the identity of the owner, and yet can only represent certain facets of the identity of the owner. For example, account A on Ethereum may be a hodl account, but account B on BSC may be a high-risk NFT account.
Our opinion is that decentralized identity is the union of these identity fragments through accounts, through blockchains.
Why is trust so important not only for wallets but also for the DeFi system in general?
With Avarta, we use a number of on-chain and off-chain parameters for the confidence score:
These parameters cover multiple strings and give a strong and accurate score. For example, if the account uses a burner phone or the biometrics don't line up, the user will have a lower score.
The benefit of the Avarta Trust Score is such that it creates a form of decentralized transparency in the Metaverse; so we do not need to know the identity of the user, but to help facilitate the understanding of the user
With that, we can help facilitate P2P transactions in Metaverse and Web 3.0.
Do you think adopting things like TradFi's credit ratings in the form of a trust rating takes blockchain a step further than TradFi or does it just mimic the existing centralized concepts that society already embraces?
We believe the former and will base our score solely on on- and off-chain data.
Do you feel that existing wallet solutions are limiting the adoption of crypto and a broader blockchain to some degree?
Privacy and control are some of the main advantages of using cryptocurrencies, which is why people don't
you want to use centralized exchanges or custodial portfolios. But even noncustodial wallets are
susceptible to attacks such as reverse proxy phishing, cryptojacking, dusting, and clipping. What
cryptocurrency gains momentum, the need for user-friendly and highly secure authentication
the methods are growing. Blockchain wallets are poorly protected.
How would you describe Web3 and its importance to Internet users who are unfamiliar with the terminology and benefits of this type of structure?
Web3 as the next evolution of the Internet is, in my opinion, a misnomer. Web3 is not about replacing the Internet as we know it. It is an alternative ecosystem where participants become less dependent on centralized entities as intermediaries and become more sovereign over the data they generate.
The Metaverse, for example, gives you sovereignty over your identity without restriction by your physical appearance. DLT and DeFi networks provide a more open model for participating in traditionally centralized financial systems for wealthier and accredited investors.
What's next for Avarta? What should users expect in the coming quarters in terms of benefits and features?
We believe there will be a balance between DeFi and regulations, and it is a delicate one. With Avarta, we hope to help DeFi users navigate a regulated DeFi world with a superior user experience.
For example, for the DeFi ecosystem to grow, Avarta hopes to build a DeFi ecosystem with better collateral ratios and lower loan rates for all blockchain users through our Avarta Trust Score.
With Avarta, a more regulated DeFi world is not a threat; it is an opportunity for all.
We have many exciting developments in the works, such as the publication of our successful CertiK Smart Contract audit and vulnerability fix along with our penetration testing report. Going forward, we aim to introduce our testnet wallet during the first quarter, followed by the mainnet wallet in the second quarter. In addition, we will publish our next Trust / Credit Score methodology.
And here are a few that interested users should keep in mind as we move towards 2022:
2021Q4: Proof of concept and technical solution for Production Wallet

2022Q1: Testnet Avarta Wallet with seven chains

2022 Q2: Mainnet Avarta Wallet with seven chains. First version of the Avarta Trust Score methodology.

2022 Q3: Testnet implementation of trust scoring methodologies, Avarta Wallet to include new features such as whitelisting, cross-chain token exchanges and more

2022 Q4: More Avarta Wallet features, Trust Score will be implemented in Wallet in limited version
Over time, we are building an ecosystem where transactions, whitelists, loans, loans, and the Metaverse will be just facial recognition away.

Source: https://cryptodaily.co.uk/2021/12/our-sitdown-with-matthew-ainscow-why-avartas-ceo-views-wallet-technology-as-fundamental-for-blockchains-growth