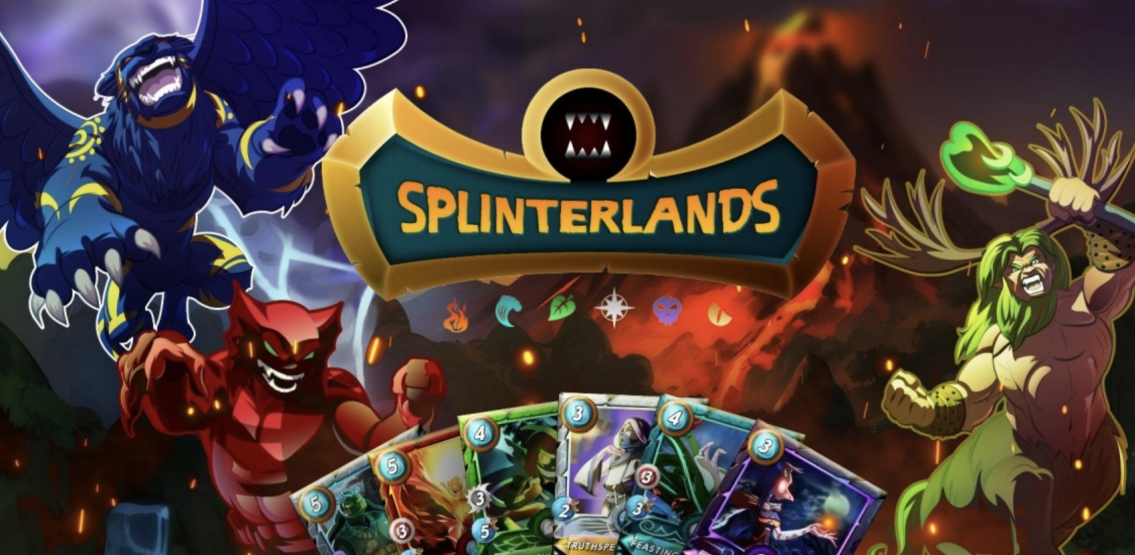 With more than 1.4 million registered users, Splinterlands is a Pokémon-like game that allows you to earn in-game coins and use them to supplement your living expenses.
The days when your mother told you that you were wasting your time playing that video game may be over. Players are using the world of blockchain and cryptocurrencies to have fun and earn money at the same time.
Splinterland is one of the most successful gambling games out there. It is based on a Pokémon-type card game in which you use the abilities of different cards in your deck to fight and overcome the cards in your opponent's deck.
Splinterland Facts
750,000 users have purchased the spell book

A little more than 500,000 daily active users, one of the most used dApps in the world

A region of land (containing 1000 parcels) sells for $ 800,000

The most expensive card in the game sold for $ 50,000.

Splinterlands uses the Hive blockchain, which has no gas fees
The game
In the past, players around the world sometimes spent large amounts of value on popular card games such as Hearthstone. However, once he had spent the money, it was basically gone and there was no way to make money from his gambling.
With Splinterlands, in addition to earning in-game money as you play, you can also trade your cards on the market, you can bet in-game currency and earn performance, or you can rent your cards, decks, land. , to other players and earn a passive income on it.
Every time a player wins a game, they win cryptocurrencies. Splinterlands ranks each player according to their success, and once they can rank their cards, their crypto rewards increase. Doubling their rank 8 times these rewards, allowing the player to really increase their earning potential.
According to the CEO of Splinterlands, who goes by the nickname "Aggroed," even players who aren't at the top of the rankings can earn around $ 4 per game. The game allows up to 25 rewards like this before the winning amount starts to decrease.
Aggroed says that many Splinterlands fans don't even make $ 100 a day and this amount is very significant. If you also factor in NFT drops, governance chip drops, and tournament entry, then the game starts to become a very realistic way to make a living if you live in the third world, and perhaps pay the rent if you live in a first world country.
Splinterlands in-game currencies are similar to those used by other popular blockchain games such as Axie Infinity, Y Thetan Arena, in the sense that there are two currencies. One is called Crystals of Dark Energy $ DEC, which is awarded in rewards for winning games, trading NFTs on the market, and for any other trade-like function.
The other form of currency is a governance token called hard splinter $ SPS, which, in addition to giving players a voice in the future direction of the game, allows them to gamble and earn passive income.
Both in-game cryptocurrencies can be sold on various cryptocurrency exchanges for other cryptocurrencies such as ETH, DAI, and USDT.
Disclaimer: This article is provided for informational purposes only. It is not offered or intended to be used as legal, tax, investment, financial or other advice.

Source: https://cryptodaily.co.uk/2021/12/pay-your-rent-by-playing-splinterlands