Superstar Krishna's eldest son .. Mahesh Babu's brother Ghattamaneni Ramesh Babu (56) dies in tragedy in Tollywood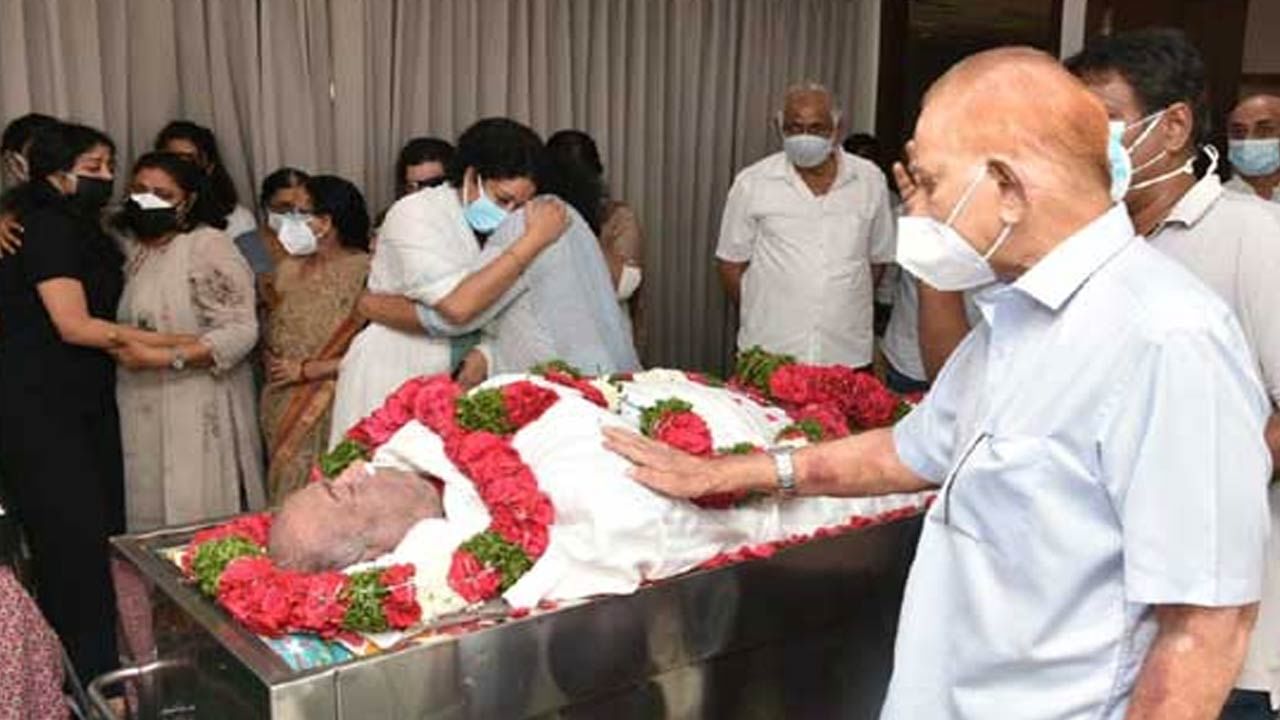 Mehesh
Superstar Krishna's eldest son .. Mahesh Babu's brother Ghattamaneni Ramesh Babu (56)'s death has struck a chord in Tollywood. Ramesh Babu has been suffering from liver related disease for some time. His family members rushed him to the AIG hospital in Gatchibauli on Saturday night as his health condition deteriorated further. However, doctors said that Ramesh Babu had already died. Many film personalities are mourning the death of Ramesh Babu.
On the other hand, superstar Mahesh Corona is in a situation where he can not take care of Anna for the first time due to infection. Mahesh Babu was deeply saddened by his death. Mahesh's wife Namrata is comforting Mahesh who is in a situation where he can not take care of Anna. Always making video calls .. talking to Mahesh .. humility that fills him with courage. Namrata also tried to cover the deficit that Mahesh did not have at the funeral. Ramesh Babu's wife, comforting children .. accompanying them.
Ramesh Babu's funeral is over. Ramesh Babu's funeral was held at Mahaprasthana in Jubilee Hills. His sudden death plunged the film industry into mourning. Ramesh mourned his death and wished peace to his soul.
Also Read: Bangarraju: 'Bangaru' lyrical video release .. Naga Chaitanya and Kriti Jodi ..!
RameshBabu Passed Away: His death is a great loss to us .. Funeral with Kovid rules: Ghattamaneni family
Ramesh Babu: Superstar Mahesh Babu's tragedy at home .. his brother's eyelid ..!