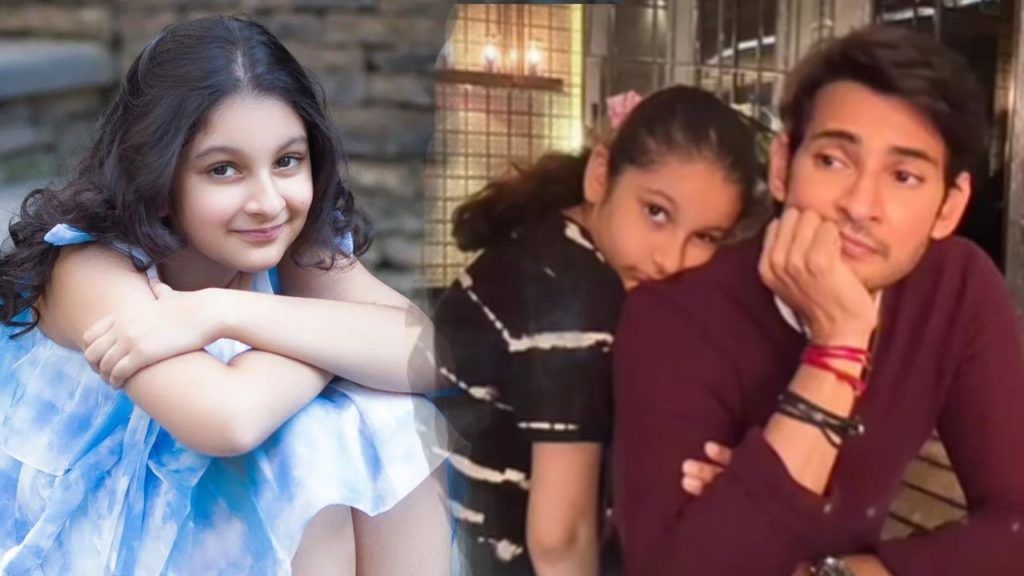 No special introduction is required about Mahesh Babu Tanaya Sithara. Sithara has gained a huge following on social media which has not been seen on the silver screen till now. Internet at a young age .. Sitara full active on social media like YouTube. From time to time he shares his latest photos, family photos and videos. It is no exaggeration to say that Sithara has over 5 lakh followers on Instagram. Every little update shared by Sithara on social media goes viral in a matter of moments.
Recently, a video shared by Mahesh Tanaya Sithara on his Instagram went viral on Netflix. In it, on a cold evening, he walks with his father and hides. "Walking with my dad at sunset. Rare treasure. I learned a lot from my father, "Sithara shared a video of herself walking in Dubai with Mahesh.
View this post on Instagram
If so .. it is known that Mahesh Babu Corona has suffered a heavy blow recently. Currently staying in quarantine and receiving treatment. The corona was confirmed to be positive with mild symptoms. How many precautions the corona has spread. Mahesh has asked all those who have met him over the past few days to undergo corona tests. Mahesh has announced that he is currently in self-isolation on the advice of doctors.
Also Read: Anupama Parameswaran: Kirrekkistunna kurradi in red .. Beauty Anupama latest photos ..
Does anyone remember this little one who is going to waste his time in Wennell ..? Who is this salesman who has mixed beauty and performance ..
Rowdy Boys: The Rowdy Boys who are coming as wallpaper gift .. Who is the star hero who will launch the movie trailer ..
Sonusood: Sonusood who took a key decision .. statement that he is stepping down from those responsibilities ..