Corona is fanging again across the country. Kovid cases, which have been declining for the past few days, are now on the rise.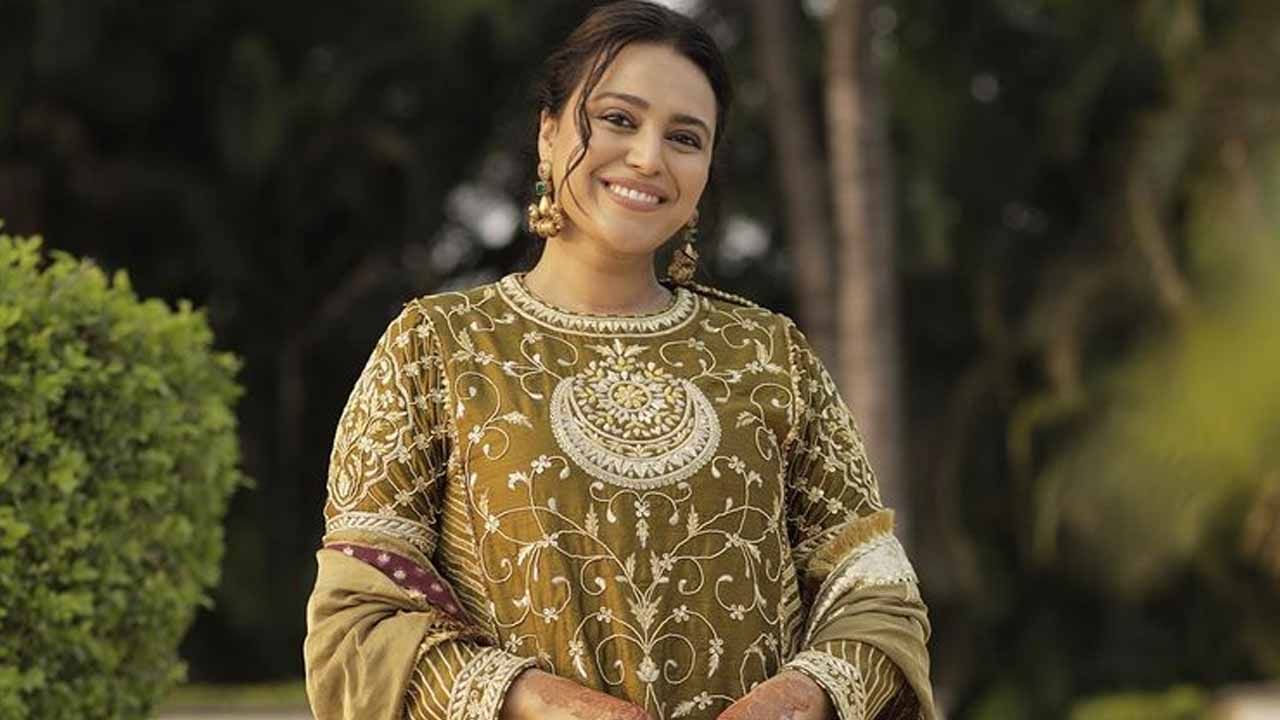 Swara Bhasker
Corona is fanging again across the country. Kovid cases, which have been declining for the past few days, are now on the rise. People are worried at a time when the number of Rozuki corona cases is increasing day by day. Governments are imposing Kovid regulations as the prevalence of corona and omicron increases. Night curfews are already in place in many states, while others are imposing a complete lock-down.
Celebrities, on the other hand, are not leaving Corona at all. Over the last few days in a row, movie celebrities have been suffering from Kovid. Mahesh Babu, Trisha, Sathyaraj, Shilpa Shirodkar and Kareena Kapoor are all known to be affected by corona. Recently, Bollywood actress Swara Bhaskar was infected with corona. Swara Bhaskar made the announcement through her social media account. "I was tested with minor symptoms. Got positive. I am in isolation with the doctor's instructions. Those who have met me recently should undergo tests, "she posted. With this, her fans commented that she should recover quickly.
Others are trolling Swara Bhaskar badly. This is the best news they have ever heard in 2022. We look forward to hearing from you soon. God is calling you to leave quickly. Swara Bhaskar saw the comments coming about her and took screen shots of them and shared them on her Twitter account. Some people are filling their stomachs by trolling him .. How can your stomach fill up if I go. That's why I want to eat, said Swara Bhaskar, the reverse counter. Swarabhaskar had earlier expressed support for his girlfriend Riya Chakraborty when Sushant Singh died. As well as supporting homosexuality on numerous occasions she has become a controversial celebrity.
And to my dear Nafrati Chintus and trolls praying for my demise .. doston apni bhaavnaaein kaboo mein rakho .. mujhey kuch ho gaya toh aapki rozi roti chhin jaegi .. ghar kaisey chalega?!? ⁇ pic.twitter.com/Tx7mq3zQOD

– Swara Bhasker (eReallySwara) January 7, 2022
Also Read: Anupama Parameswaran: Kirrekkistunna kurradi in red .. Andala Anupama latest photos ..
Does anyone remember this little one who is going to waste his time in Wennell ..? Who is this salesman with a mix of beauty and performance ..
Rowdy Boys: The Rowdy Boys who are coming as wallpaper gift .. Who is the star hero who will launch the movie trailer ..
Sonusood: Sonusood has taken a key decision .. The announcement that he is stepping down from those responsibilities ..