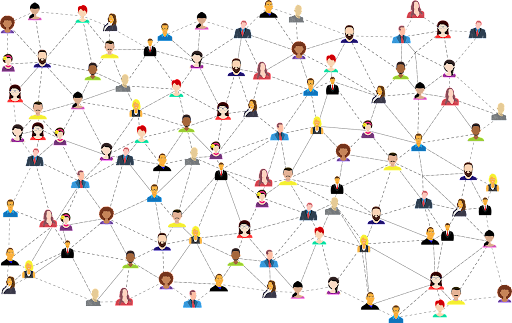 HUMAN protocol, a project working to quantify, organize, and compensate for human labor, today launched its HUMAN app, a web-based platform that enables you to complete data tagging tasks and earn cash.
The Singapore-based foundation saying in an advertisement that the application is a "gateway to work processed in the protocol." The application had already been launched in beta mode, but today it is fully operational and already has 200,000 users.
What is HUMAN?
First, what is HUMAN and how does it work? Founded in 2017, HUMAN Protocol powers distributed markets and enhances human collaboration by improving understanding of machines. In simple terms, it works to automate human tasks.
An example? hCaptcha, a verification web application, is an application that people use HUMAN for. HUMAN Protocol speeds up and automates the hCaptcha verification process.
You're trying to disrupt Google's reCAPTCHA with a privacy-focused alternative, and you're doing a good job: hCatpcha was integrated with Cloudflare in April 2020 and is currently the second most used CAPTCHA after Google's reCAPTCHA.
Get rewards for tasks
The HUMAN app allows people to earn tokens for completing data tagging tasks. It runs on the Ethereum and Polygon networks and is working to support other major blockchains.
When users complete tasks such as examining data to hCaptcha Through the app, your rewards are processed through the Polygon network. Polygon, a Layer 2 protocol for Ethereum, has been attracting a lot of attention lately.
Harjyot Singh, CTO of HUMAN Protocol, said in a statement: "The HUMAN application shows what is possible through the HUMAN Protocol: Hundreds of thousands of users complete work on the same network through a simple interface that serves as a point of access to the labor markets without permission that enables the Protocol.
"We are delighted with the success of the beta and our community's interest in it, and we are delighted to deliver this important milestone."
Right now, the app is open to anyone who wants to complete simple tasks and earn rewards. According to HUMAN, more tasks will be added in the coming months.
HUMAN's native token, HMT, was trading today for $ 0.7388, according to data from CoinGecko.
Disclaimer: This article is provided for informational purposes only. It is not offered or intended to be used as legal, tax, investment, financial or other advice.

Source: https://cryptodaily.co.uk/2021/12/human-protocols-new-app-goes-live-and-already-has-200k-users