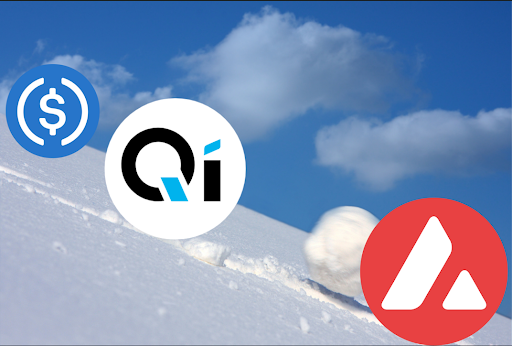 Many blockchains are contributing to the decentralized financial ecosystem today. While most people look at Ethereum or Binance Smart Chain, Avalanche continues to make significant progress. It is now recognized as a chain with native support from the USDC, drawing even more attention to its growing decentralized financial ecosystem.
Avalanche offers many benefits
Building on blockchain technology requires a strong foundation that provides accessibility, ease of use, high performance, and low transaction fees. Blockchains like Ethereum do not fall into this category, as it is an expensive ecosystem to send transactions or perform other actions. Also, its performance is relatively low, making it unsuitable for decentralized finance and applications. Even so, Ethereum remains the go-to blockchain for DeFi, apps, and smart contracts today.
That situation will change in the future, at least as far as Avalanche is concerned. It's a network that provides much higher throughput, much lower transaction fees, and has become home to a booming decentralized financial ecosystem. more than 300 projects reside at Avalanche or are currently under development. That number is likely to rise further, especially thanks to a recent $ 200 million development fund for decentralized finance-oriented projects.
A crucial pillar of DeFi is stablecoins, including USDT and USDC. Both currencies provide huge benefits to users exploring DeFi opportunities, including lending, lending, and yield farming. Avalanche users can access USDT and USDC, although the latter aspect has improved a bit. The need to use the Ethereum-to-Avalanche bridge is no longer necessary, as the USDC coin is now issued natively on the blockchain.
The expansion to this blockchain is part of Circle's effort to bring this stablecoin to as many blockchains as possible. Other supported networks include Hedera, Tron, Ethereum, Algorand, Stellar, and Solana. Additionally, Circle will support more than half a dozen more networks in the coming months. As Avalanche is one of the top five DeFi Total Value Locked chains, it is a logical choice and has tremendous potential.
Numerous successful DeFi projects
Avalanche has rapidly increased the ranks of blockchains ranked by Total Blocked Value for decentralized finance. It is now the fourth largest ecosystem by TVL, surpassing Tron and Solana in recent weeks. Also, the gap with Binance Smart Chain is $ 4.2 billion. As Avalanche's TVL grows more than 10% each week, it is still possible to claim a spot in the top three.
The ecosystem has numerous successful DeFi projects, including Benqi, Trader Joe, Wonderland, etc. These projects explore various products and services, including yield agriculture, loans, loans, provision of liquidity, and more. Further, Benqi expects to gain momentum with the launch of USDC on Avalanche as it acts as a decentralized non-custodial liquidity market protocol.
Stablecoins are an important aspect of decentralized finance and the cryptocurrency industry in general. Access to these currencies on cheap and efficient blockchains may attract more widespread attention to this industry. Furthermore, the continued growth of the USDC as the leading stablecoin shows that investors are seeking active exposure to digital representations of the US dollar.

Source: https://cryptodaily.co.uk/2021/12/usdc-becomes-natively-accessible-on-avalanche-to-boost-the-networks-defi-appeal